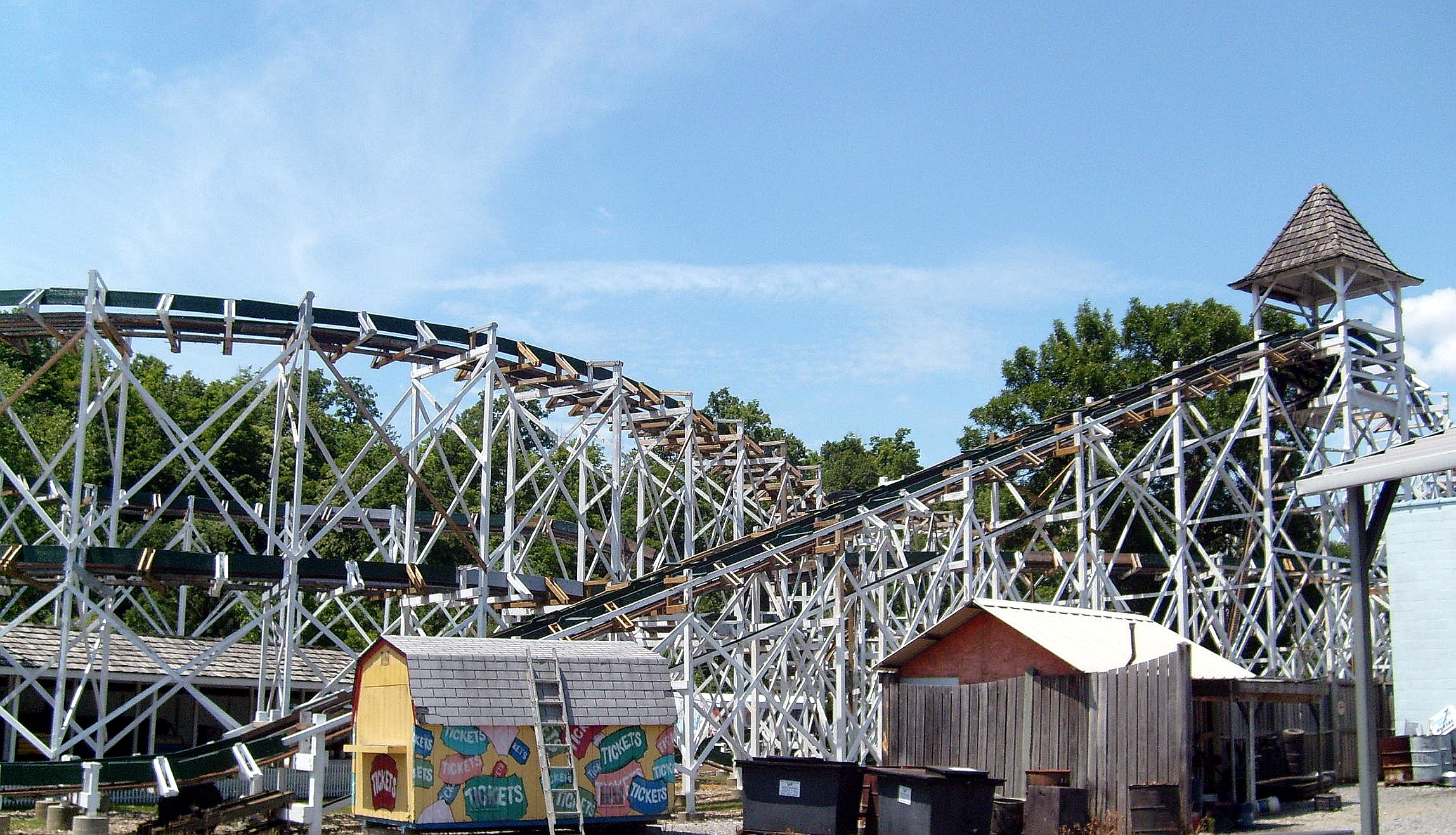 If you find yourself at Lakemont Park in Altoona, you may end up walking across a planked floor under a large, white gazebo to the Leap-The-Dips Roller Coaster. When the ride starts, the metal chain clanks and jangles as it pulls your cart to the top of its 41 ft. wooden peak. Once gravity takes over, you'll glide along the turns and dips to the bottom. The experience is as nostalgic and entertaining as it is significant.
This ride was built in 1902, making it not only the oldest wooden roller coaster in operation, but the oldest operating rollercoaster in the world. Since its refurbishment, it has been designated as a National Historic Landmark.
There's very few pieces of history you can hop on and ride, and this is definitely one that stands the test of time.
Quick Facts
Located at Lakemont Park in Altoona
$3 for individual ride, $18.95 for all-day unlimited ride and play pass throughout park
48″ Min Height, unless with parent
Take a Ride!