Looking for an aesthetic, pleasing to the eye location in Greater Blair County? Look no further because below is a list of some of the best places to take outdoor pictures in the area, some of which are icons in Blair County. Whether you are taking pictures of you and your friends or family, or just taking a picture of the greenery, this list contains some great places to start. We encourage you to find some of your own "Instagram-able" outdoor places in Blair County and let us know what we're missing!
Baseball Field and Rollercoaster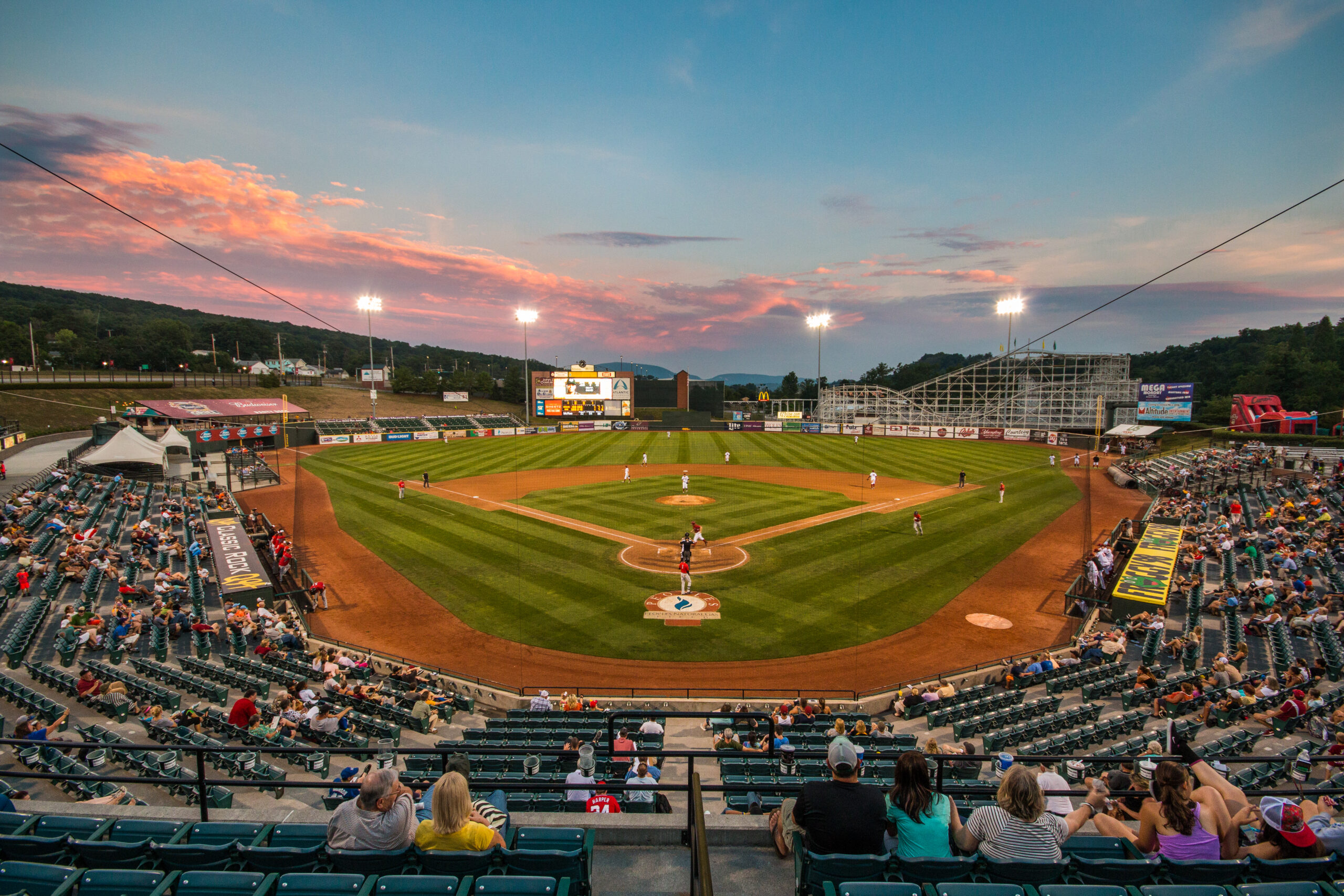 Peoples Natural Gas Field and Lakemont Park
1000 Park Avenue, Altoona, PA 16602
What's more eye catching than a baseball field with a huge rollercoaster in the background? At People's Natural Gas Field, you'll definitely get your money's worth as you watch the baseball game and get to see locals and visitors alike enjoy the "Skyliner," the rollercoaster that can be seen just behind the right-field wall. Now that's a great picture!
The Blair Limestone Kilns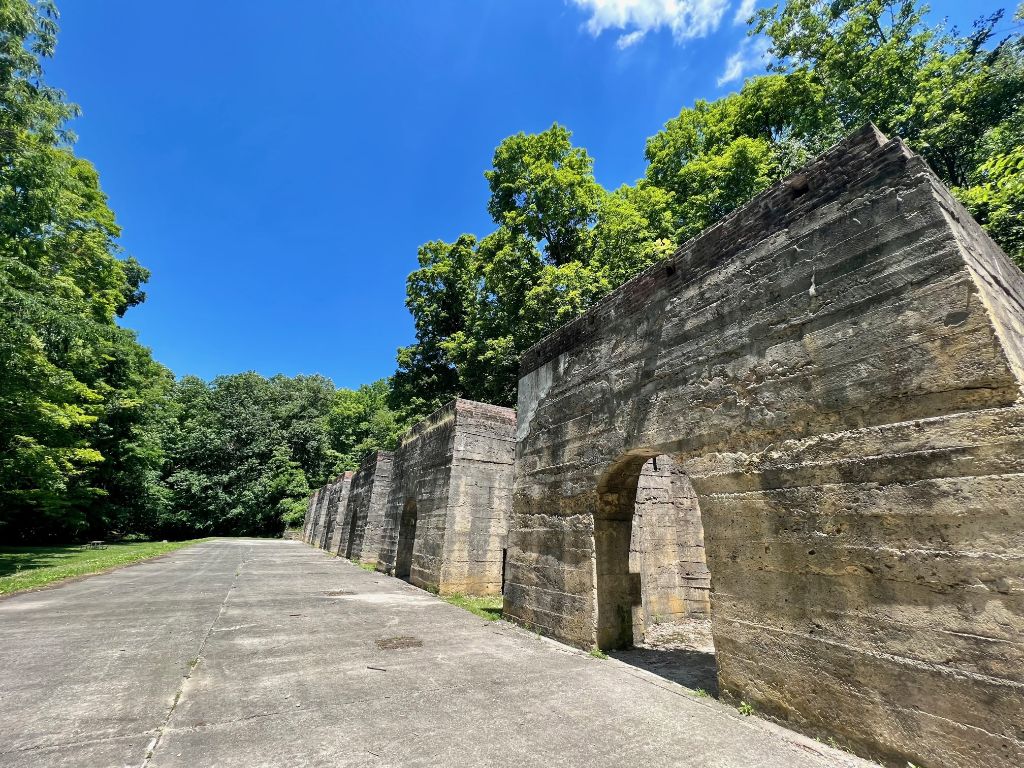 205 Canoe Creek Road, Hollidaysburg, PA 16648
Now a part of Canoe Creek State Park, the abandoned historic Blair Limestone Company Kilns were built in the early 1900s to fulfill the intense need for lime. Used for iron furnaces, the lime would remove impurities within the raw ore. Left behind were these beautiful industrial structures that are certainly worth the trip. The castle-like structures are a surreal backdrop for some really neat photos!
Boyer's Silo-Like Structure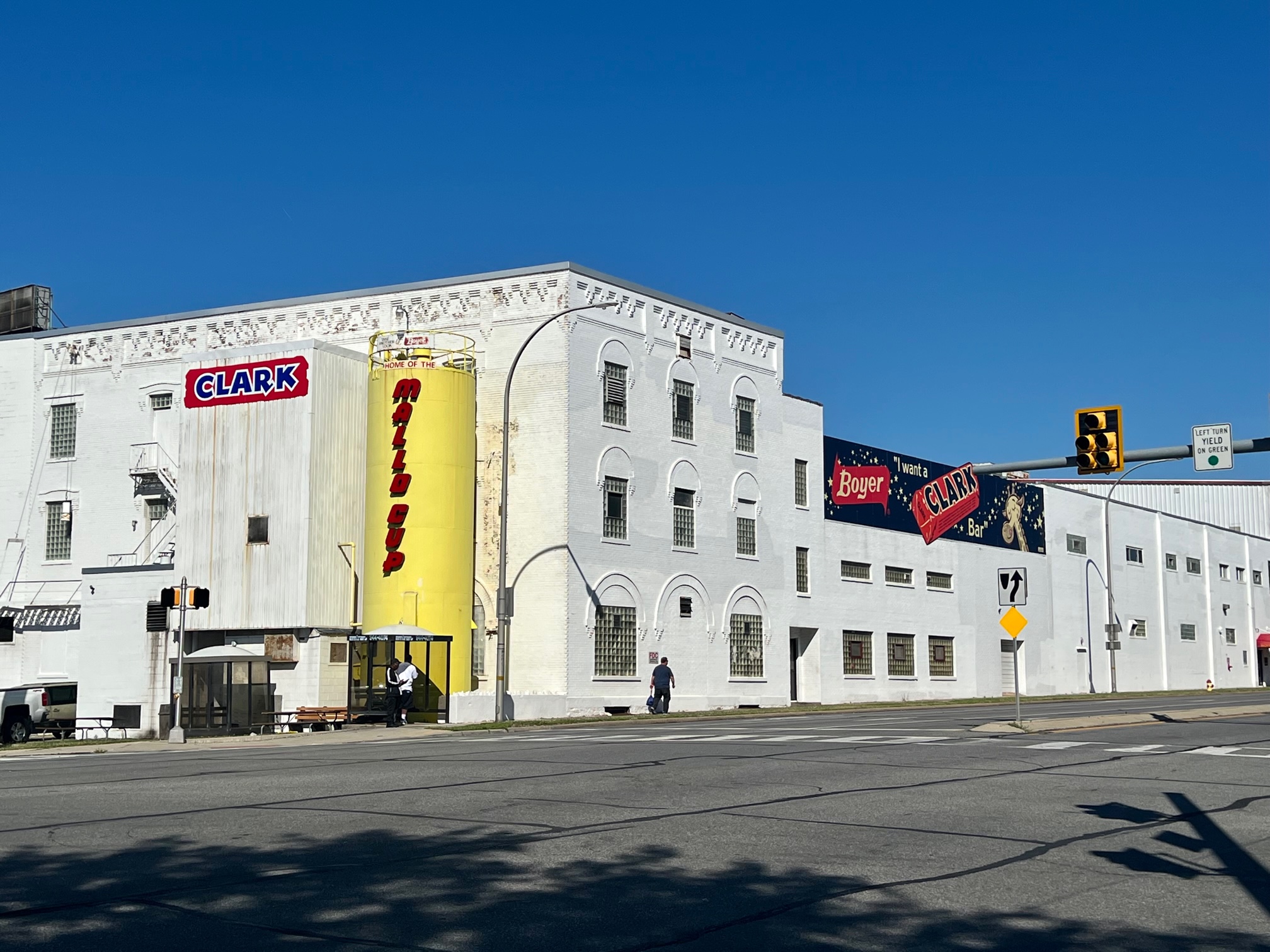 821 17th Street, Altoona, PA 16601
Boyer Candy, home to the Mallo Cup and Clark Bar, can be seen on 17th street with a huge yellow silo-like structure in front of it with the words "Mallo Cup" in red lettering. With the word "Clark" for Clark bar in the picture, too, who wouldn't want to take a picture of the factory built in 1936?
The Casino's Water Fountain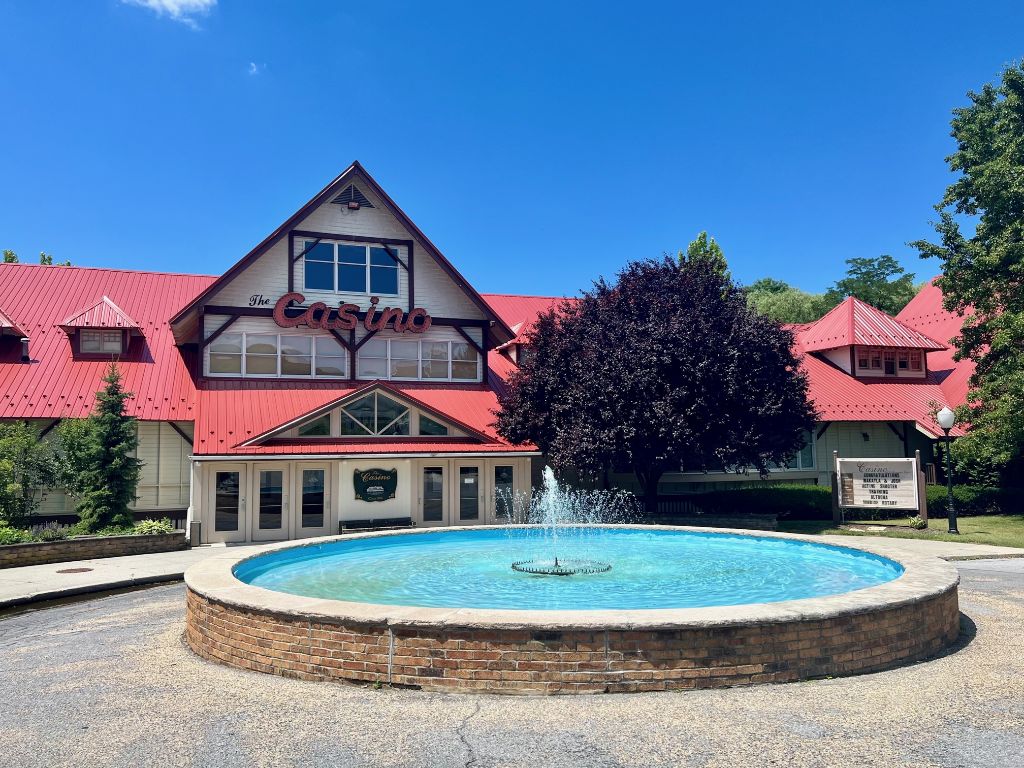 300 Lakemont Park Boulevard, Altoona, PA 16602
This event venue showcases a beautiful brick fountain just outside its doors. Also being a neighbor of the amusement park with the world's oldest wooden rollercoaster, this location has views for everyone to see (and take pictures of)!
Chimney Rocks Park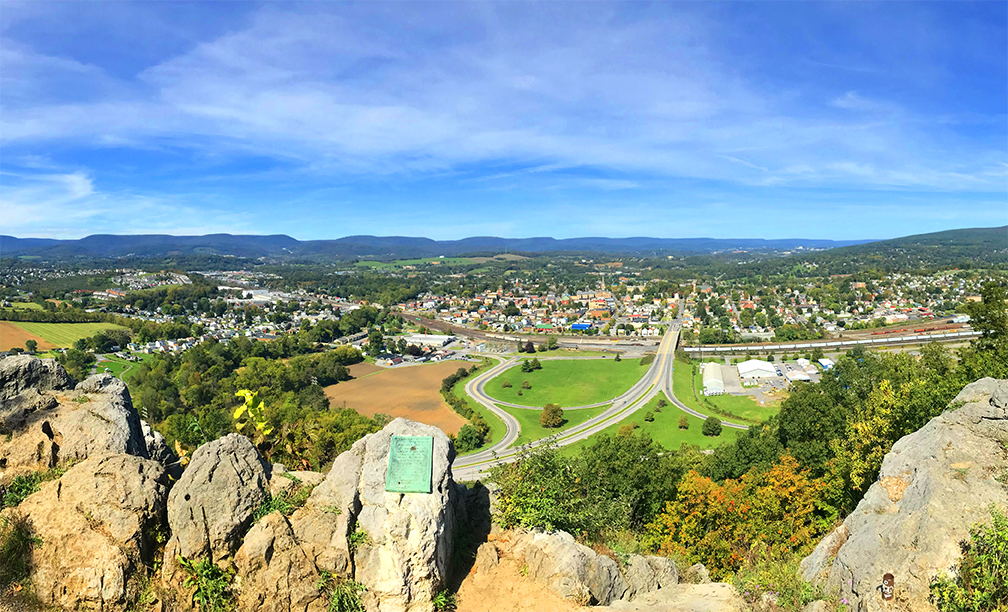 Chimney Rocks Road, Hollidaysburg, PA 16648
The peak of Chimney Rocks has some remarkable views. These sights include a panoramic view of Historic Hollidaysburg, amazing trails, and beautiful greenery. Recently designated in the National Register of Historic Places, this site is certainly one that would be pleasing to the eye all-year round, whether the leaves are multi-colored or green!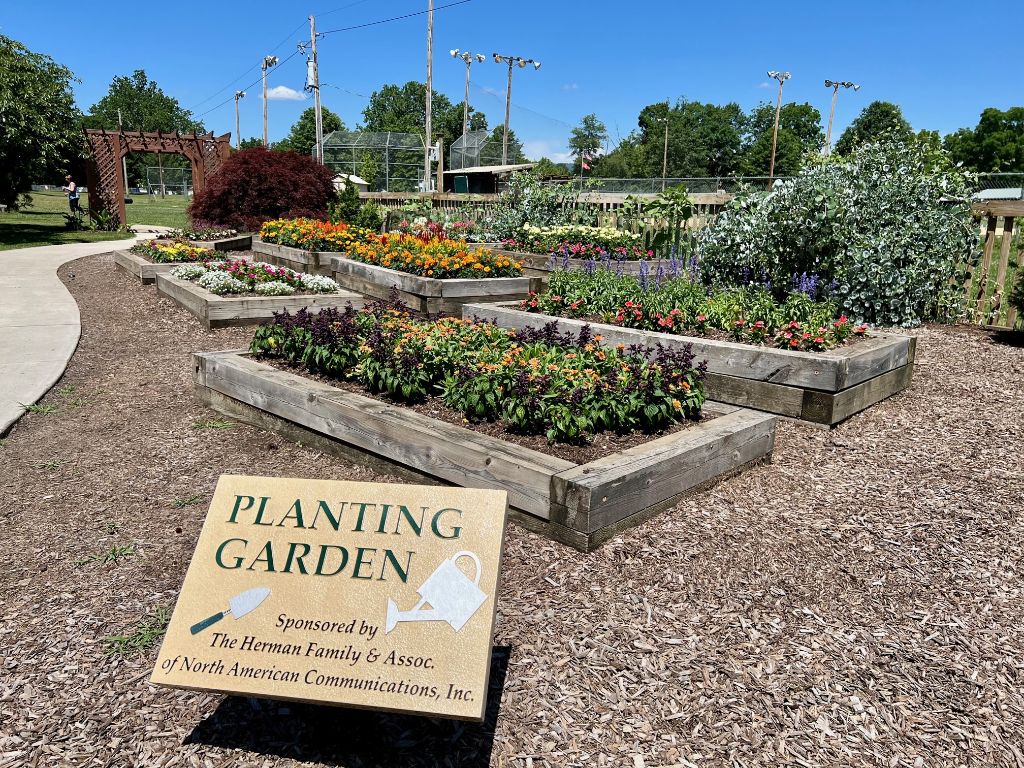 Legion Memorial Park
1501 N Juniata St, Hollidaysburg, PA 16648
Discovery Garden has a little something for everyone. Not only is it a wheelchair-accessible public garden, but it also has beautiful blooming flowers, plentiful trees, and pathways all around. Discovery Garden is part of Legion Memorial Park in Hollidaysburg, Pennsylvania, home to outdoor attractions and playgrounds for kids of all ages.
Fort Roberdeau and the Mt. Lion Observatory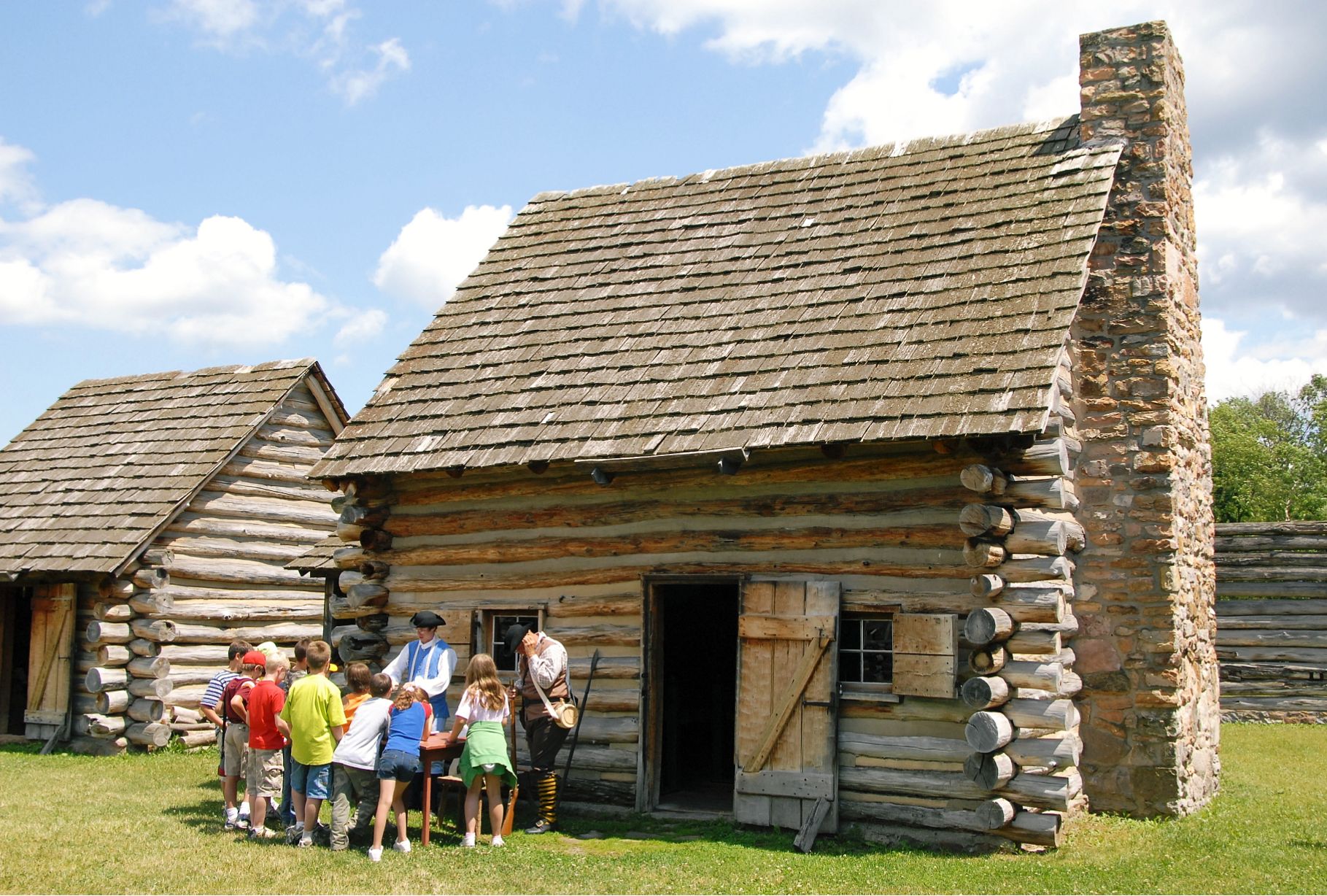 Fort Roberdeau Historical Site
383 Fort Roberdeau Road, Altoona, PA 16601
Fort Roberdeau is one of the historical sites in Blair County. The fort was built way back in 1778 during the American Revolution, built to support a lead mining and smelting operation in the most dangerous place in North America. Fort Roberdeau is also home to the Mountain Lion Observatory. Visitors can use the telescopes to experience the Sinking Valley night sky. History lover or not, there's something for everyone to enjoy.
The Horseshoe Curve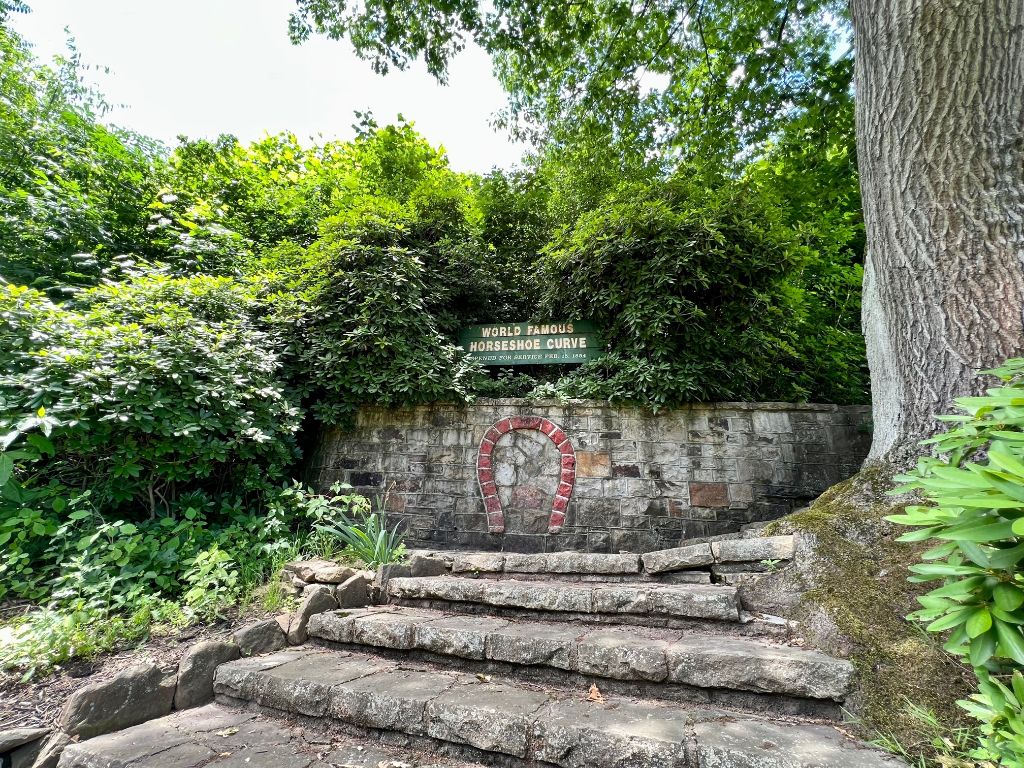 2400 Veterans Memorial Highway, Altoona, PA 16601
This National Landmark is definitely one of those places you should visit more than once. The term "Horseshoe Curve" describes the 2,375 feet long three-track railroad curve that crosses the Allegheny Mountains. The Horseshoe Curve was built by Irish immigrants who used only picks and shovels to carve out the mountainsides. You'll have to visit the World Famous Horseshoe Curve for the rest of the history.
Laguna Splash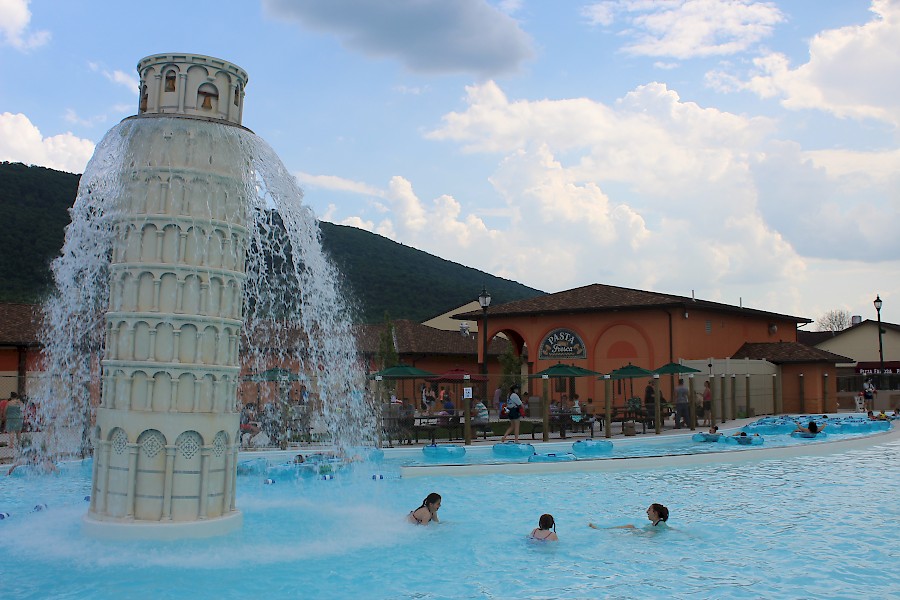 DelGrosso's Amusement Park & Laguna Splash Water Park
4352 E Pleasant Valley Boulevard, Tipton, PA 16684
Laguna Splash is America's only Italian-themed water park, and it's located right here in Blair County. The addition to DelGrosso's Amusement Park was only made in 2016, including a replica of the Leaning Tower of Pisa and the River Lazio, and much more. Laguna Splash is a must-see in Blair County with more than 15 water attractions and fun for the entire family!
Leap the Dips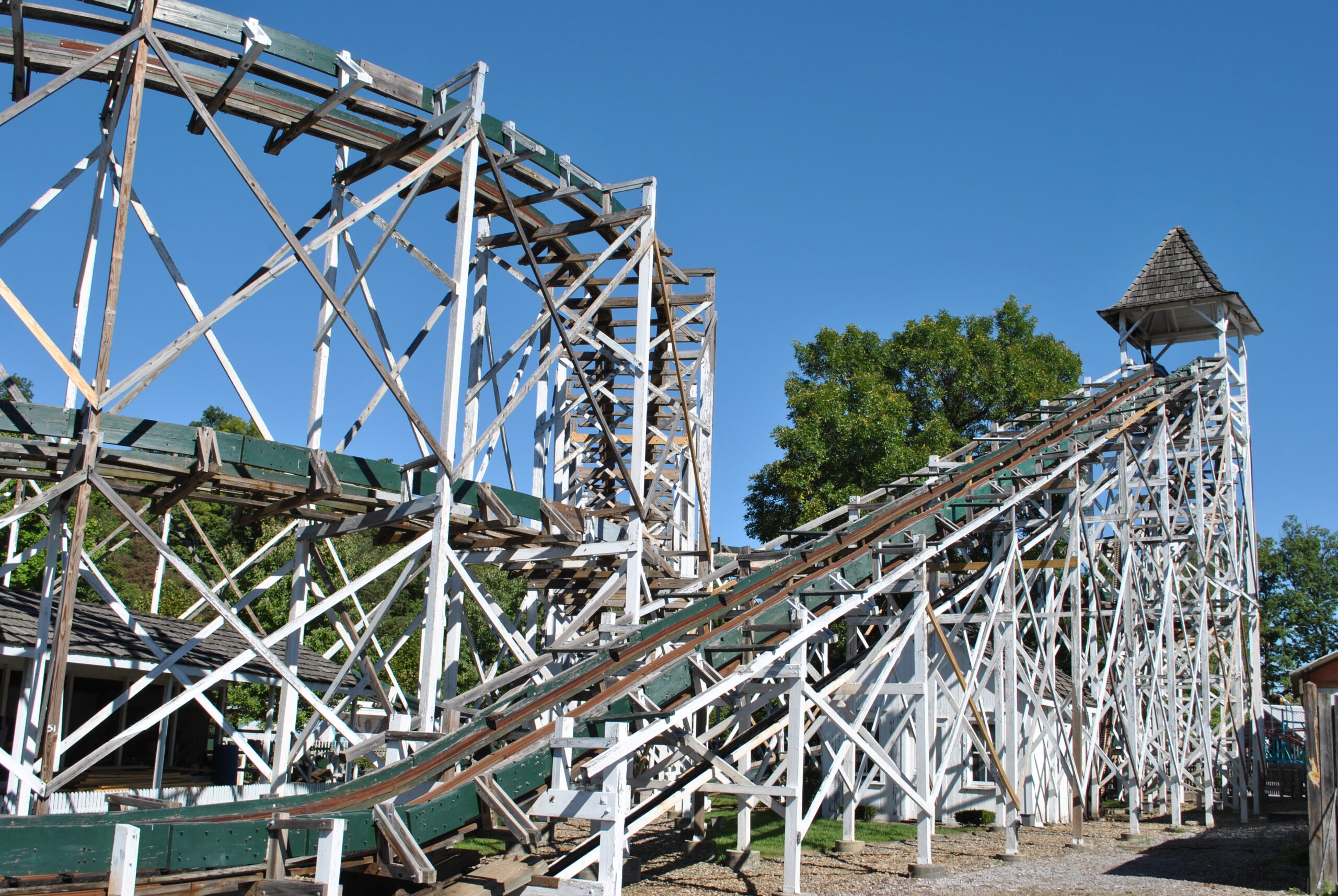 700 Park Avenue, Altoona, PA 16602
Wouldn't it be cool to take a picture of the world's oldest wooden rollercoaster? Well, it's not as impossible as you think. Leap the Dips is located at Lakemont Park in Altoona, Pennsylvania. But don't worry! You can take a picture and ride it, too! Opening in 1902, it is the world's oldest operating wooden rollercoaster, and it's right here in Blair County.
Meadows' Miniature Golf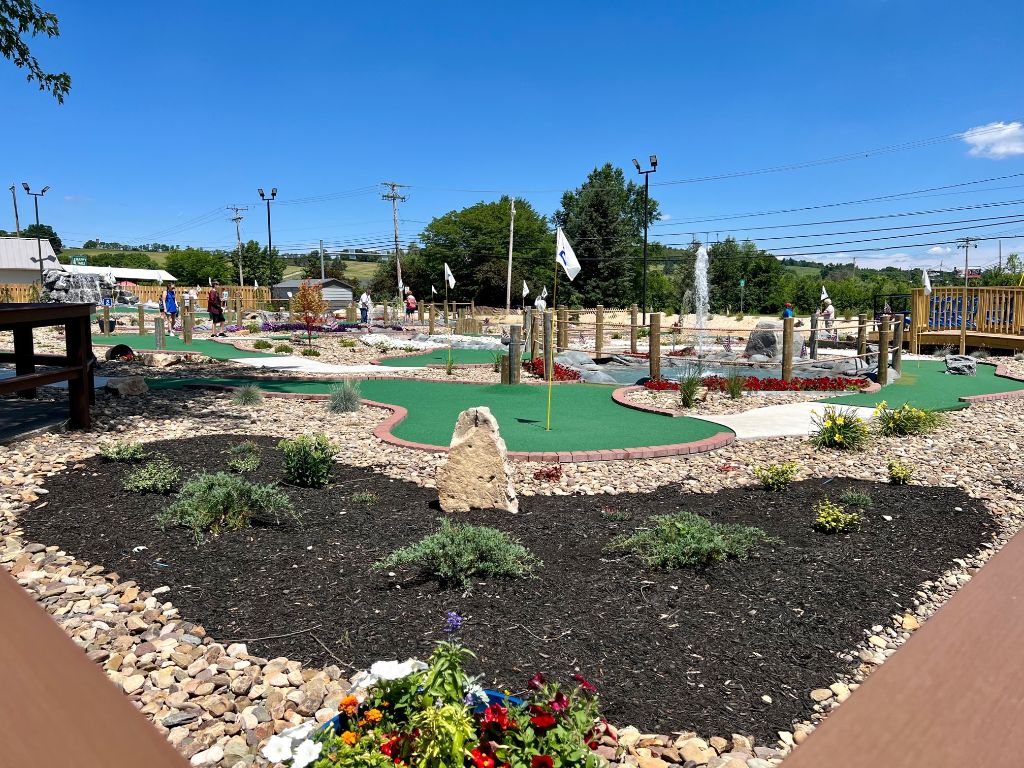 The Meadows Original Frozen Custard
471 Municipal Drive, Duncansville, PA 16635
The Meadows recently added an extravagant miniature golf course to its frozen custard shop. The old-fashioned chain resembles a restaurant from the 1950s and would be an awesome place to take pictures by itself. But sometimes playing mini golf on a summer's night under the neon signs would be even better! And certainly a picture opportunity.