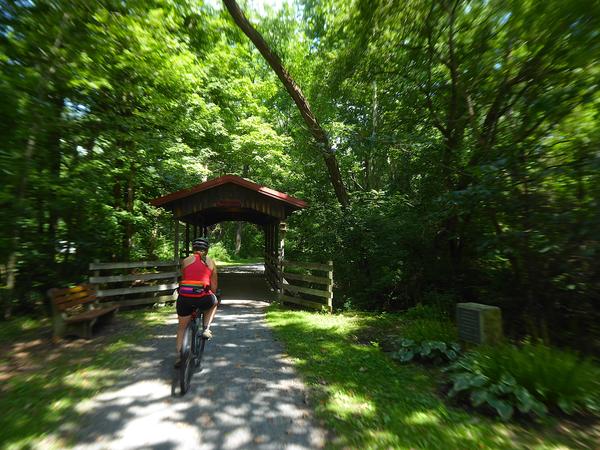 The Lower Trail traces the bends of the Juniata River on a woodland path through Blair County and beyond. Many years ago, in the golden age of canals and railways, this stretch of land was dotted with mills, stone quarries and a large iron furnace.
What remains today are oak trees, wildlife, and historical relics along a nearly 17-mile corridor of flat land and foot bridges. The trail begins at Canoe Creek State Park and ends near Alexandria in Huntingdon County to the east.
The trail's accessibility allows anyone to create their own experience: an early-morning stroll to eye osprey, a refreshing afternoon bike ride with a loved one, or a simple way to let a child discover a beautiful natural environment.
Quick Facts:
16.5-mile trail
Part of the 9/11 National Memorial Trail
Easy hike, accessible year-round
Hiking, jogging, bicycling, horseback riding, bird-watching, cross-country skiing, and other non-motorized recreation.
River access for fishing, kayaking and canoeing.
Portions designated as "Important Birding Areas" by the Audobon Society
Dog-friendly, but must be leashed.
Pronounced like "flower".