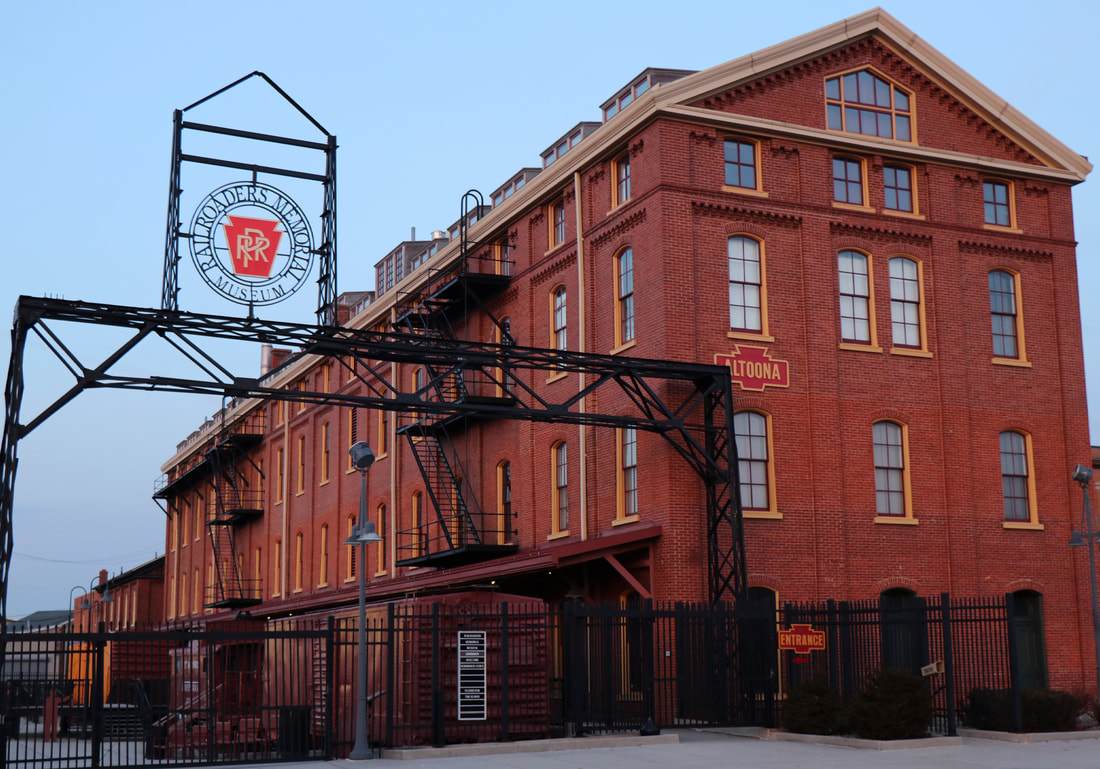 The Railroaders Museum tells the tale of everyday people in the midst of a century known as the Industrial Age. The museum is based on their lives in Altoona, alongside a story of American industrialism and lifestyles.
Within a sleek, wrought-iron enclave, this brick building from 1882 is stationed next to the railroad tracks in downtown Altoona. This historical space is filled with the tools and machinery which once laid wood and iron from east to west — brimming with the stories of those who made this feat possible.
All visitors are welcome to tour the roundhouse and railyard where rolling stock is visible for viewing.
We are proud and fortunate to be home to America's only interactive railroader museum.
Quick Facts:
Open Wednesday through Sunday from 10 am – 5 pm
Located in Downtown Altoona
$12 for adults, $10 for seniors (65+), $9 for youth (4-11) and free for toddlers (3 and under)