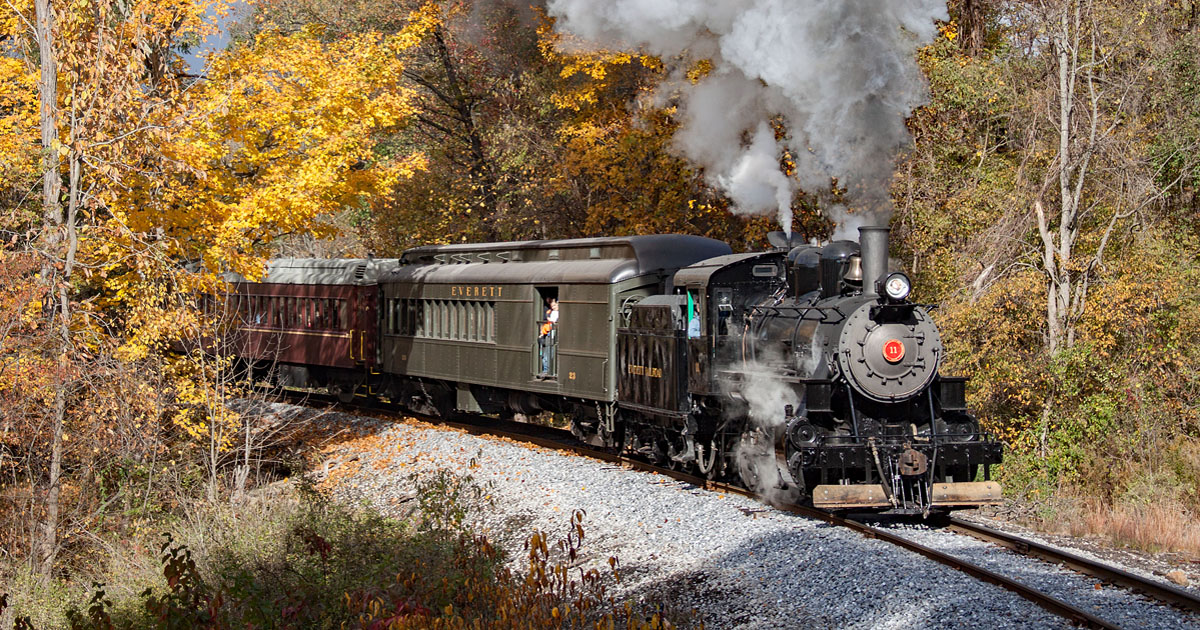 In the midst of golden leaves from the fall foliage, a steam locomotive rolls along Hollidaysburg's railyard to the station, and a big burst of smoke bellows from its steel chimney. Get ready to ride on the Everett Railroad!
This unique, roundtrip journey takes families, friends and couples on a classic train ride through the Appalachian countryside. Passengers have the chance to take a short ride to Brookes Mill and back, or ride a longer route to Roaring Spring, where a fresh scoop of ice cream awaits them as they pull into the depot.
This experience immerses you in the storybook sights and sounds of the Alleghenies while letting you slow down and live like so many who came before us.
Quick Facts:
3 different routes throughout Blair County
Prices ranging from $8 to $39
Group discounts of 10% are available for groups of 12 or more
Group reservations must be made via phone at 814-696-3877.