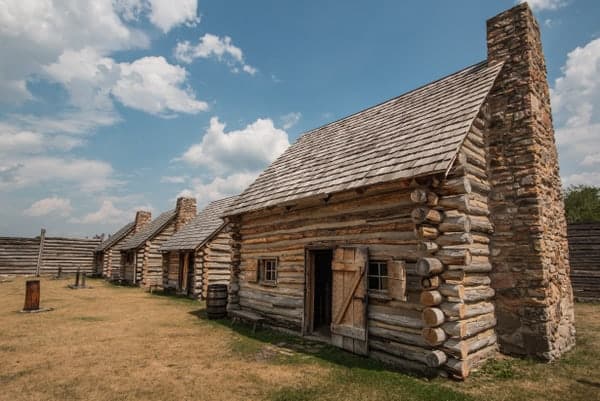 As battles and skirmishes swept the 13 colonies, the Continental Army needed ores and metals to stay afloat against the British Empire.
Between 1778 and 1780, one log outpost named Fort Roberdeau stood in the rugged terrain of Northern Appalachia. Its soldiers had one mission: protect critical lead mining and smelting from enemy attack.
Touring this landmark will immerse you in frontier life during the American Revolution. This 230-acre site includes a reconstructed stockade, exhibits and a museum shop in an 1858 barn. After exploring the past, take advantage of the present by hiking a beautiful nature trail or sitting down to a picnic with the family under a covered pavilion.
You can even visit the area on a still night to see the stars at the Mountain Lion Observatory. This spot has observation pads for those who want to bring and set up their own observation equipment.
Quick Facts
Located 8 miles from Altoona
Monday-Saturday 10:00 am to 4:00 pm, Sunday 1:00 to 4:00 pm
RV and bus parking available (no overnight/camping)
$6 for adults, $5 for seniors, $3 for Children under age 12