Hollidaysburg Guided Tours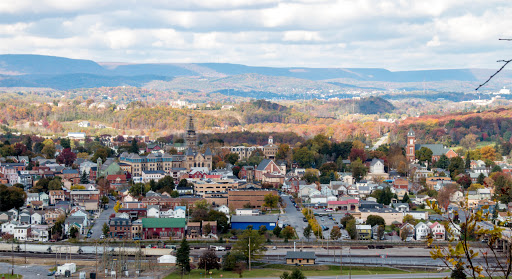 Come join us for a beautiful fall walking tour of Hollidaysburg. Your choice of 3 tours offered. You may choose between the Canal Basin tour, the Allegheny/Walnut area tour or the North Montgomery area tour. Optional, but highly recommended would be to start your tour with an informative (and delicious!) brunch at the Historic US Hotel & Tavern at 401 S. Juniata Street.
Brunch presentation & walking tour is $28/person. Walking tour only is $14/person.